Genre: Romantic suspense
Release date: September 6th, 2013

Book Description:
Bereaved bride Abby Clark is tortured by visions of the fatal crash that took her fiancée on their wedding day. She succumbs to a dark existence where loneliness, sadness and nightmares dwell; until handsome, brooding Bryce Holden walks through the door of her favorite coffee shop, wearing the same cloak of despair and grief. Abby discovers in Bryce someone who understands love and loss, and soon their close friendship grows into a deep love. But ghosts make strange bedfellows, and Abby is forced to battle the tormenting images that continue to haunt her, and confront the ethereal presence of a beloved wife to protect her future with Bryce.
They lost the one they love. They wanna start new life. Abby and Bryce.
Bryce is delicious and romantic and a great guy. Abby is a strong character.
I'm sure you can love them.
Enter a coffee shop and a chance meeting between them...And this is my favorite part of this story... A true friendship unfolds! You really feel their past pain, and their journey to hopefully have a future together.I read fast,there's two reason. First I'm a fast reader and I'm a Booker. Second is How can't I read this lovely book
without interruption?
I do not want to give a spoilers because I don't like reading spoilers(when I read a spoiler after that I can't read that book).So You have to read.Come on! Add your Goodreads shelf this book :)
Go And Buy This Book Immediately!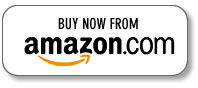 I am just starting in this crazy world of writing and publishing. Lately, however, there are just too many characters in my head begging me to tell their stories...so here I am. Writing, publishing, sharing and, hopefully, entertaining. I love a great love story, but really want to tell a story with an edge; characters who are imperfect, trying to find the perfect love.



Strangers is my debut novel, and will be released on September 6, 2013. I will have another novel, The Return, with an anticipated release date of November 1, 2013. I have been focusing mainly on short stories, but have felt a need to get to know the characters more in-depth, and in turn, tell more of their stories. I have some fairly interesting people living in my head!

I have my own blog (www.parkingitrighthere.blogspot.com), where I review books, and discuss my new projects. I also contribute to www.SheReadsNewAdult.com, dedicated to the emerging new adult romance genre. We have great fun over there...be sure to check us out!




I currently live outside Washington D.C. with my family. We spend many hours exploring the area and the deep history of this beautiful land, while experiencing as much of life's wonders as possible. I have traveled abroad and lived in almost every corner of the U.S., and hope my writing reflects various cultures, people, and places.